If you are registering online or changing your password, we will respond to your request during business hours within 24 hours.
To locate a specific country, please use the following logins:
Country - Login - Currency
Australia - AUS - AUD$
New Zealand - NZL - NZD$
Fiji - FIJI - FJD$
Cook Islands - NZL - NZD$
New Caledonia - NZL - NZD$
Niue - NZL - NZD$
Samoa - NZL - NZD$
Tonga - NZL - NZD$
Vanuatu - NZL - NZD$
Lord Howe Is. - AUS - AUD$
Norfolk Island - AUS - AUD$
We can deliver the following great online features:
Instant Confirmations
Best Prices
Best Inventory
Best range of destinations
Ability to sell last minute
Best Product range
Easy to use Booking site
Great Information online
Easy payment options
Little or no paperwork required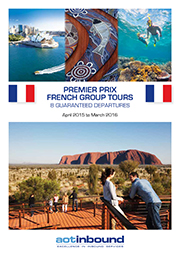 Login to view Brochure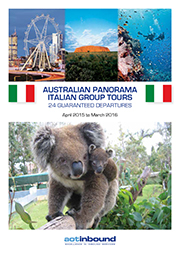 Login to view Brochure

Welcome to AOT Inbound
Australia and New Zealand's Leading Online System
Royale Limousines
Private Transfers available in Sydney, Melbourne & Brisbane.

Beach Club, Hamilton Island
Closed for Complete Refurbishment. Reopening Dec 2014.

HAMILTON ISL.

Book Now

Now Open

Ibis, Adelaide
City Centre Property. Book online for Opening Specials.

ADELAIDE

The Langham Hotel, Sydney
Closed for Complete Refurbishment. Reopening Dec 2014.

SYDNEY
Grand Mercure Nelson Monaco
Stay Pay Deals Available Online Now

Book Now

NELSON

Eagles Nest, Bay of Islands
Stay Pay offer available – Check online for details

Book Now

BAY OF ISLANDS

Sofitel, Queenstown
Book now for great Spring Savings

Book Now

QUEENSTOWN

Grand Mercure Puka Park (Coromandel Peninsula)
Winter Specials now available online

Book Now

PAUANUI

SKYCITY Grand Hotel
New Luxury Rooms at SkyCity Grand Hotel – Premium Luxury Harbour View Room

Book Now

AUCKLAND
Plantation Island Resort & Spa
Special Offers - Check Online for details

Fiji Specials

PLANTATION ISL.

Westin Resort & Spa
Try the Heavenly Beds at the Westin

Fiji Specials

DENARAU ISL.

Check online for Fiji Specials

Fiji Specials
Edgewater Resort & Spa
Winter Specials Now Available online

View Specials

ARORANGI

Rarotongan Beach Resort & Spa
Island Bliss Specials - check online for details

View Specials

RAROTONGA

Relax over the clear blue waters of Aitutaki Lagoon

Book Now

AITUTAKI
South Pacific now available Online.
FIJI | Cook Islands | New Caledonia | Niue | Samoa | Tonga | Vanuatu
We are very proud to offer the above South Pacific Destinations - To book Fiji you will be required to access using your South Pacific Login Code and Password and all bookings will be in Fiji Dollars (FJD). For all other destinations in the South Pacific can be located in the New Zealand Section using your New Zealand Online Code and Password.
All of the South Pacific bookings (excluding Fiji) will be quoted and confirmed in New Zealand dollars.

All Reservations and Enquiries for all destinations in the South Pacific including Fiji will be administered and managed by our team in the Auckland Office.

Last Minute Rates now available Online.
This is an Australian first. You can now access last minute hotel rates for your clients up to 90 days out. This will enable you to be competitive at all times, while still accessing all the benefits of AOT's allocation and year round flexible rates.

Look for the flag! European Language Tours now easy to find !
This recent system enhancement will now allow you to quickly find and book European Language products throughout the AOT Online system with one click! Search for the German, Italian, Spanish or French Flags on your touring search results page.

New Online E-vouchers with your identity!
You can now print e-vouchers featuring your logo directly from AOT Online. They are simple e-vouchers with your own corporate identity which can be handed over directly to your passengers. Send us your corporate logos to utilize this enhanced feature.

AOT Free Night Offers.
The largest selection of free nights offer across Australia and New Zealand is available on AOT Online. Easy to spot with the user friendly icon, these offers provide great deals with up to 33% discount on normal prices.

AOT Self Drive Holidays – Great new itineraries.
Australia and New Zealand's most comprehensive selection of Fly Drive itineraries from 3 to 36 days. These are the ideal holiday for the clients who want to free wheel and do and see things at their own leisure. There are 100s of itineraries to choose from all available with different range of cars and level of accommodations.
Summary of Fly-Drive itineraries – AU
Summary of Fly-Drive itineraries – NZ

Melbourne Spring Racing Carnival Packages
The Melbourne Spring Racing Carnival is a four week-long event which includes the World Famous Melbourne Cup. These great packages include a range of accommodation options, entrance tickets to the races, return shuttle transfers from/to the airport and train/tram tickets to Flemington Race Course.





South Pacific - Tariffs now available online
The new tariffs are now available in the same format as our comprehensive Australian and New Zealand tariffs.

Looking for something special? Try the new Advanced Search.
So many options, so many locations. If you are looking for something special, your search has just been made a whole lot easier by the new Advanced Search function.

New tool to increase sales! The system will display destination specific tours and transfers.
Introducing this great new cross selling tool that allows you to see what else is available to recommend in your chosen destination. Look for the top selling tours and services appearing on the right hand side of the booking window.

SuperSaver Rates! - Offering great price reductions.
Look for the special Super Saver rates on your search results page. The Super Savers rates are special rates that offer a price reduction on the normal prices.

Lock in the essentials and save with our great AOT City Packages.
You can offer real savings to your clients with the AOT City Packages. These specially priced products are available in all major gateways and feature best-selling hotels in different categories and include transfers and the "must do" tours. All of this at the reduced price than the individual components added together.

See in the New Year in Sydney
Sydney has long being considered one of the top 3 places in the world to welcome the New Year. The weather is warm, the fireworks are spectacular and the celebrations are legendary. Hotels fill up fast, this is why AOT has secured inventory for you and put together great packages. Get in early and book your clients for the most amazing New Year's Eve they will ever have. We have a large selection of hotels to suit every budget.